Thank you to the MHS band and choir for tonight's performance! It was great to see MHS students perform on stage and showcase their musical talents! Thank you Miss Springer and Mr Glover for their dedication to the Fine Arts!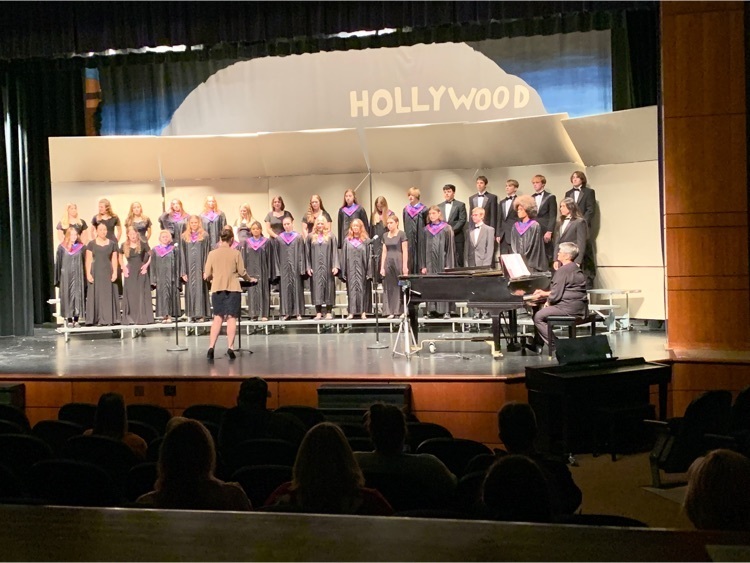 What are your plans tonight?! To come see the MHS Band & Choir perform their Fall concert! 7pm in the PAC

Do you have a veteran in your life? Show them you care in a special way this Veteran's Day!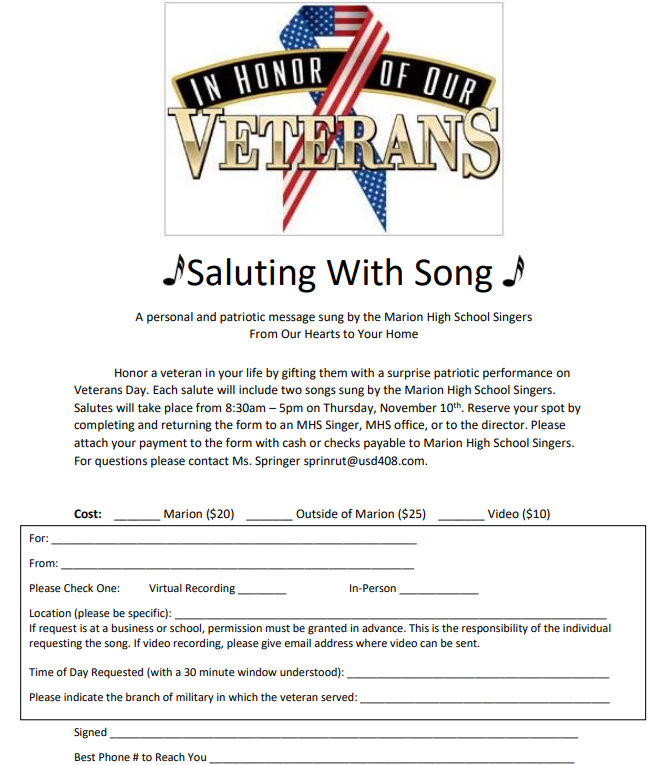 JV Volleyball Tournament today at Berean Academy. Let's Go Warriors!!! 4:00 Marion vs Berean A 5:00 Break 6:00 Marion vs Inman 7:00 Marion vs Berean B 8:00 Marion vs Hesston

MMS football players/parents, please wash your football gear this weekend. Equipment check-in will be Tuesday, October 18th at 4:00 pm at the SAC.

Today, Marion High School and the Marion FFA chapter presented a check for $850 to Margo for the Marion Community Christmas! This donation was possible through generous donations at the FFA tailgate and during the MHS community Service Day!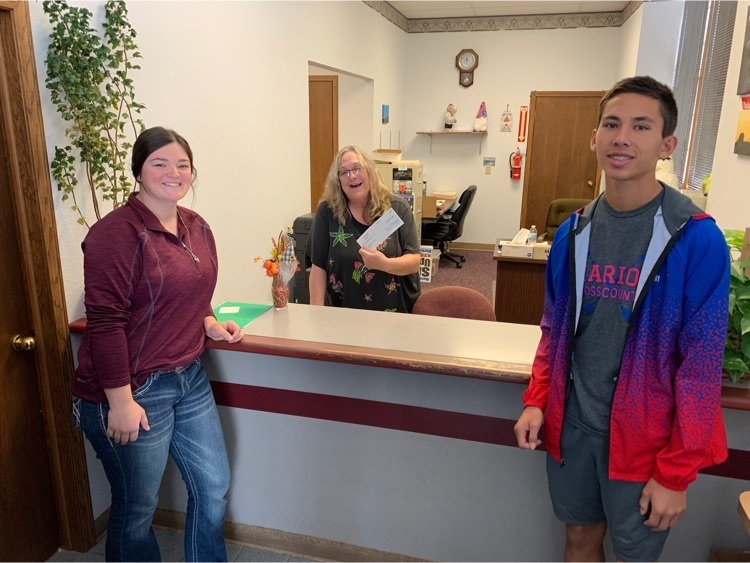 Girls Golf Update: The MHS Girls Golf Team concluded their season with a great effort at regionals on Monday. The regional meet was in Cheney at a very challenging golf course. Our girls performed well! The day was highlighted by our senior Mckinnon Waner. Mckinnon played the best round of her career and missed qualifying for state by 1 shot. Thank you to the players and parents who made this season an absolute blast!
MHS Parents: Student-Led Conferences will be on October 25th from 4-8pm. Please visit with your student about scheduling their conference. If you have questions, contact Mr. Venable or your student's seminar teacher.
USD 408 Parents, Please see the attached letter about social-emotional learning Marion schools. We are requesting written consent to provide SEL screening to our students. You may also provide written consent electronically using the link below.
https://s.surveyplanet.com/5bnr2m07
Girls Golf Update: The MHS Girls Golf Team finished their regular season yesterday with great momentum heading into regionals! We have seen steady improvement from each player in the last two meets. Mckinnon Waner, Haiti Schafers, Caitlin Thornhill, and Chylynn Watts all posted personal best scores. The team will travel to Cheney, KS for the 1-2-3 A regional meet next Monday the 8th.

GAME DAY! SENIOR NIGHT! Come support the Lady Warriors! 4:00 C Team 5:00 Varsity Followed by JV Followed by Varsity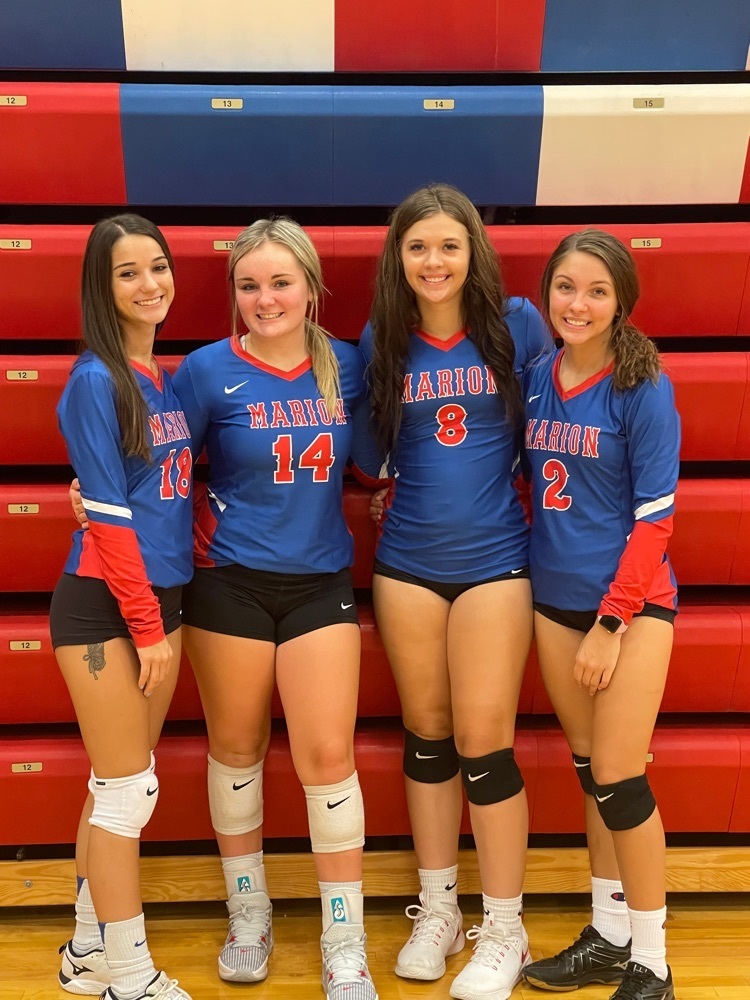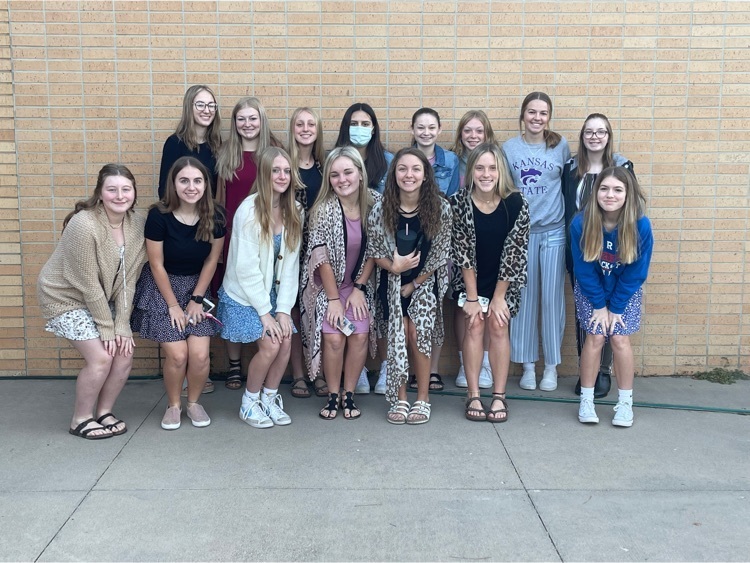 "PASS" It On! This Friday, October 7th, come on out to Warrior Stadium for Friday Night Lights and see the Marion Warriors vs Council Grove Braves! We have a special half time performance, which is a 7 on 7 scrimmage featuring the Motivating Moms vs their 5th and 6th grade sons! The Marion basketball teams will also be hosting their annual Chick-Fil-A Tailgate starting at 5:45 pm. Meal deal is $8.00 and it includes a chicken sandwich, chips, and a drink. See you Friday night!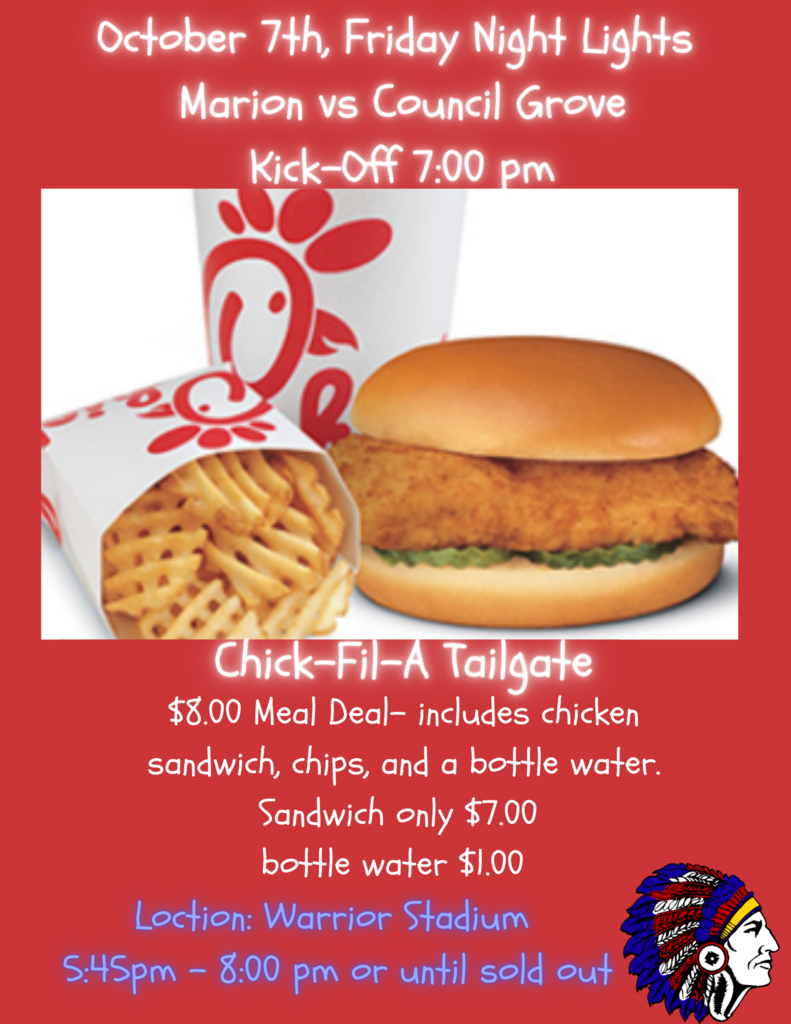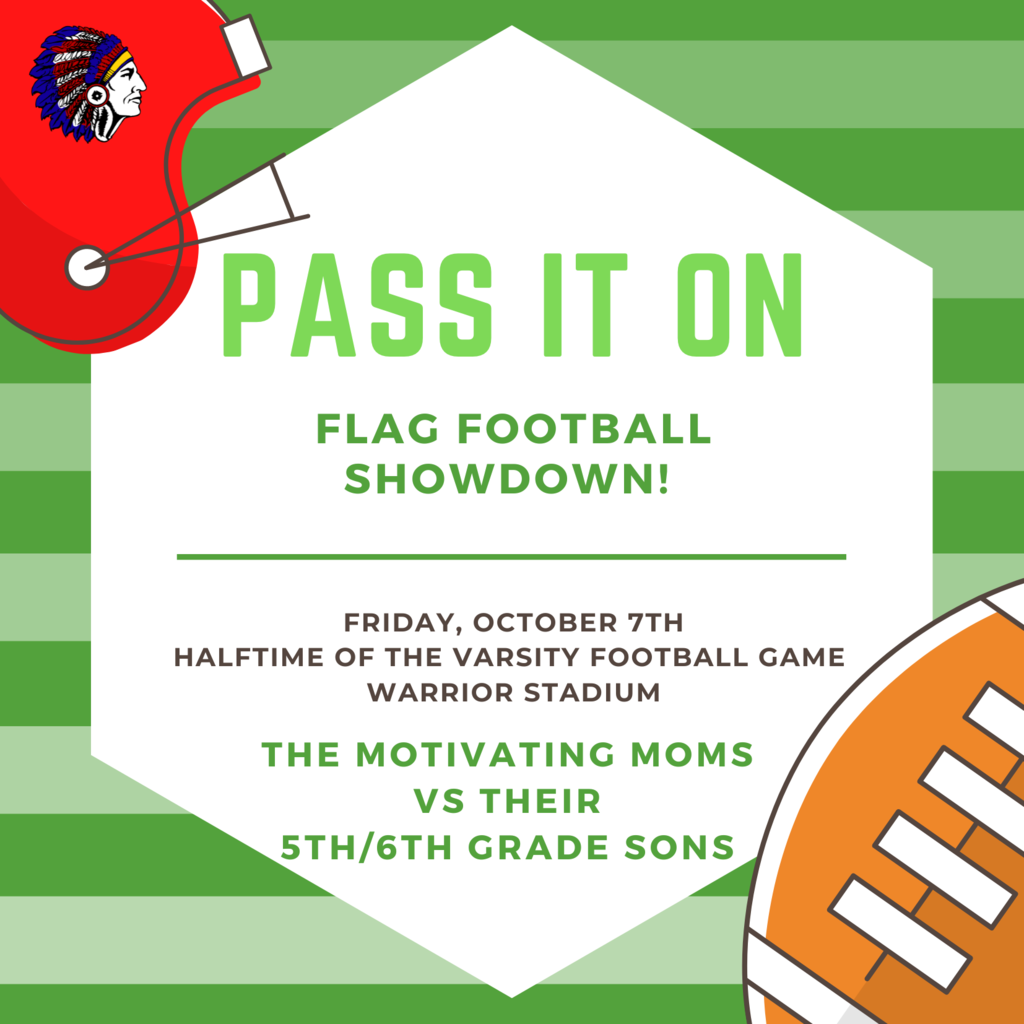 Senior Night tomorrow! Come support the Marion Volleyball team as we take on Sedgwick in our last home matches of the season! 4:00 C Team 5:00 Varsity Followed by JV Followed by Varsity

Nice job Lady Warrior VB Team! 3rd Place finish in Canton Galva Tournament!
See you Wednesday!! Address: 1116 E. Main St.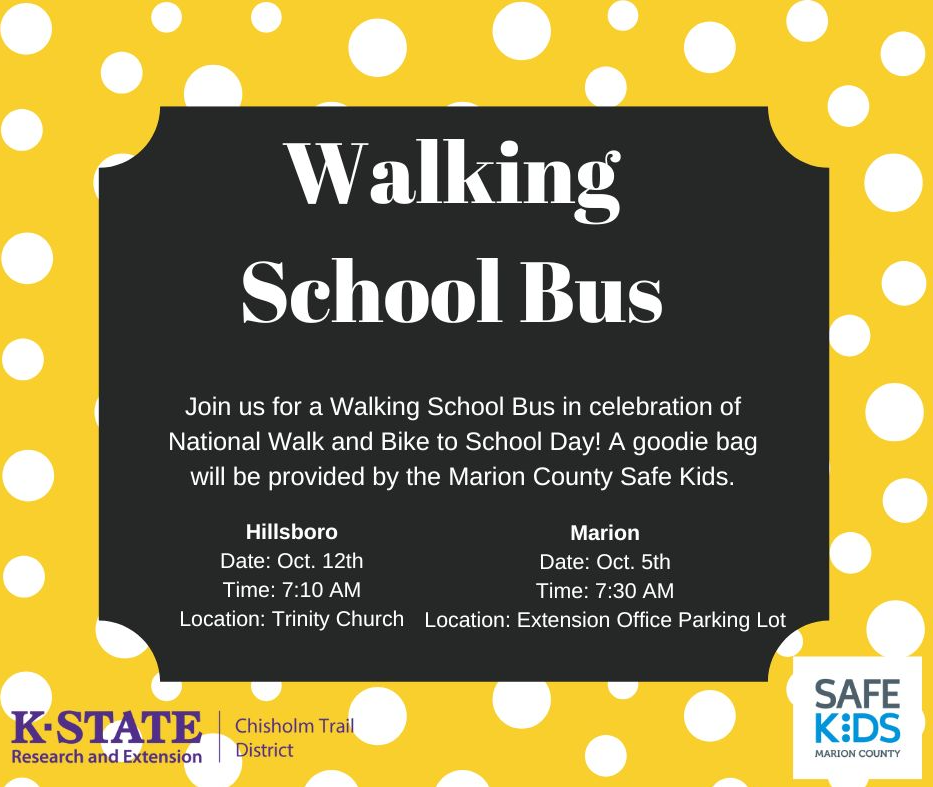 It's GAME DAY! The MHS WARRIORS are ready to take on the Broncos! We play at Remington. 3:30 C team, 5:00 Varsity, followed by JV, followed by Varsity. Come watch some volleyball!
USD 408 Parents: A reminder that there will be NO SCHOOL tomorrow, Monday, September 26th due to a teacher professional development day. Classes resume on Tuesday!
Great job to the MMS Wildcat Band in the Old Settlers Day parade!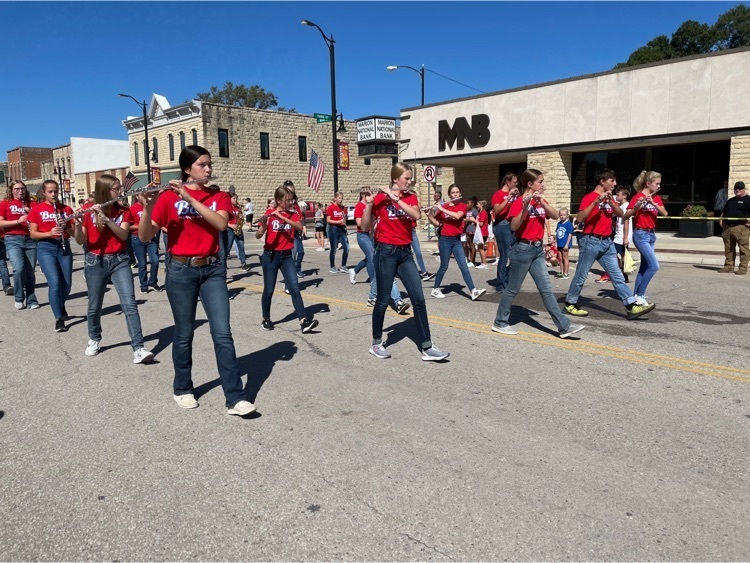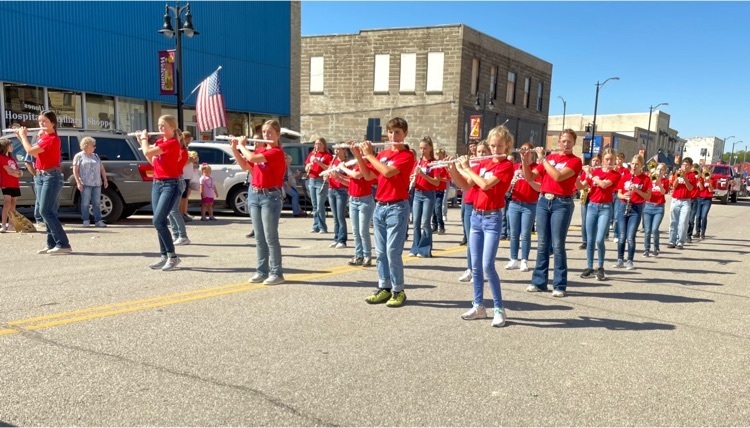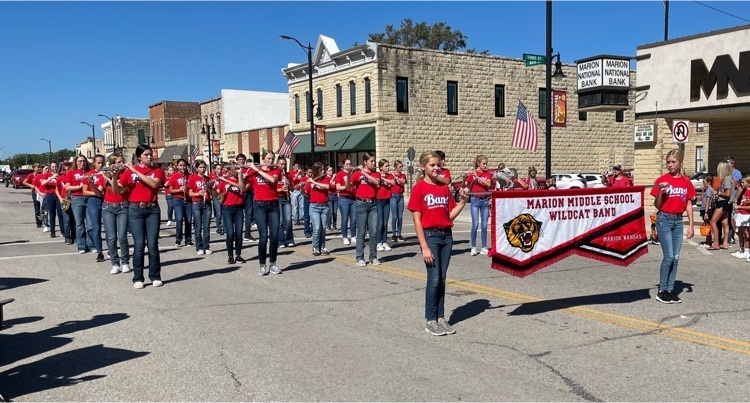 The MHS Warrior Band did a great job today in the Old Settlers' Day parade!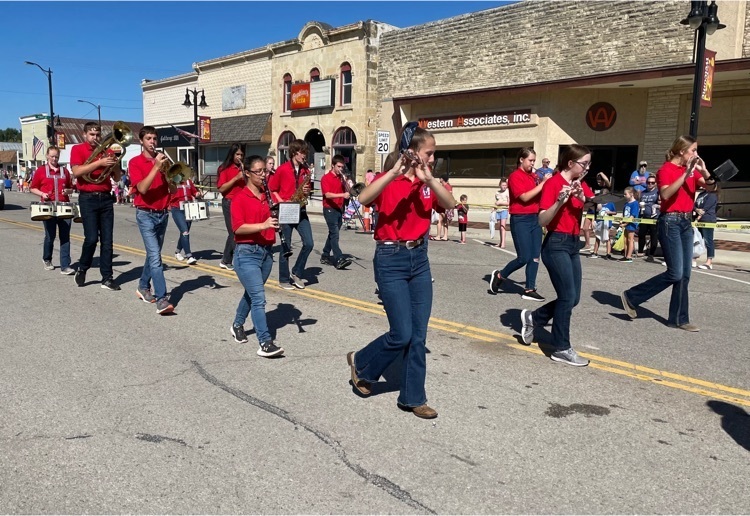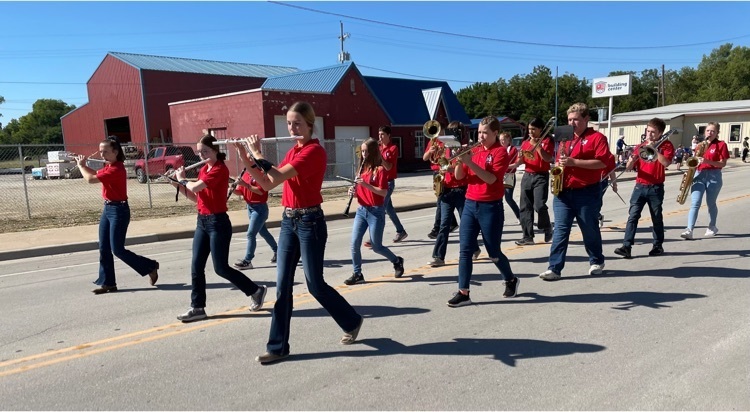 MMS StuCo members are ready for our conference in Haysville!