The MHS Wind Ensemble prepares for the MHS Music Festival Concert tonight at 7:00 pm in the PAC.

Congrats to Emma Soyez for signing to Cheer at Tabor College next fall!
MHS Band and Choir students will be sharing the music they have been preparing for music festival at the PAC tonight at 7:00 p.m. Plan to attend for an evening of enjoyable music and to support our MHS student musicians!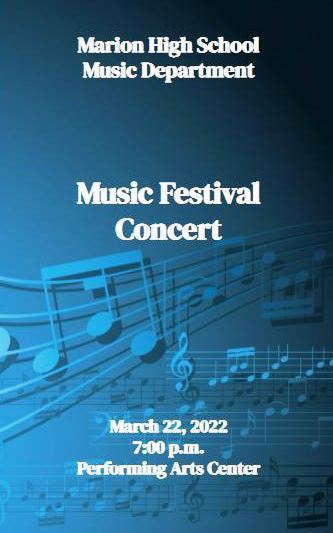 MES Talent Show will be Friday, May 13 at 1:30. It will NOT be April 13 as stated on the printed calendar due to state testing. More information will be posted soon.

Congrats to Jayden May for being selected to the HOA All League Girls Basketball 2nd team for this season!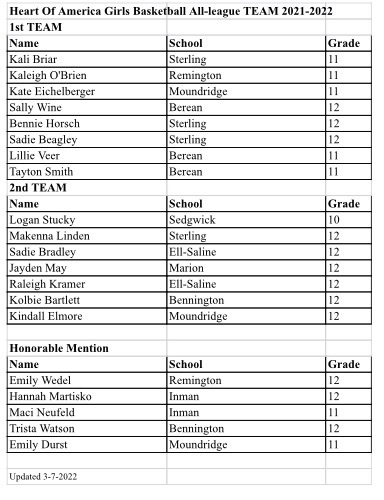 MMS 6th grade students did a fantastic job tonight at their concert! The band and the choir have improved tremendously this year! There weren't many photos taken, but this one captures the energy of these developing performers dressed up for their piece!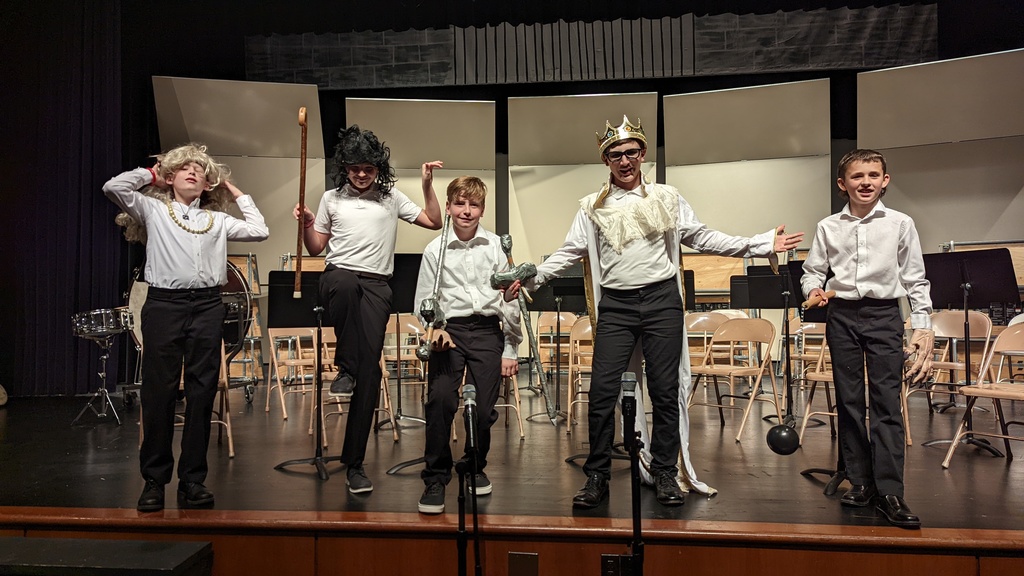 MMS Sixth Grade concert tonight at 7:00 p.m.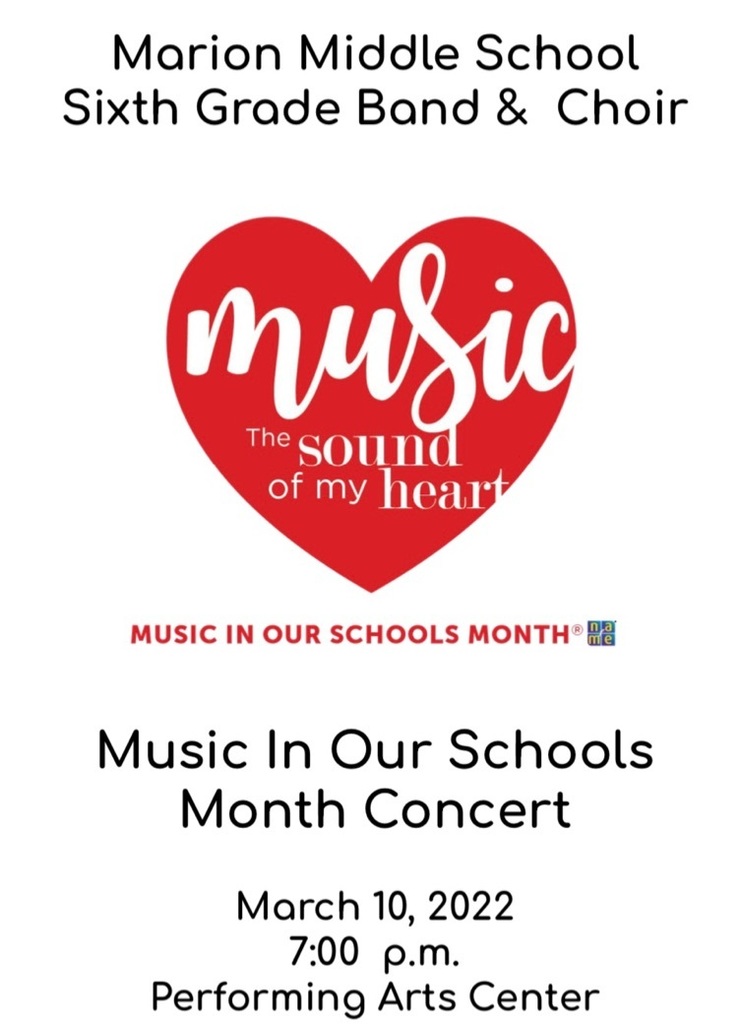 Parents, just a reminder that Spring Pictures have been rescheduled for Monday, March 28th. Pictures will not happen tomorrow (March 11th). Please make note. Thank you!

USD #408 will start school 2 hours late today March 10, 2022. Thanks, USD #408
Good Morning, Due to incoming weather InterState Studios is cancelling Spring Picture Day for this Friday, March 11th and has been rescheduled to be on Monday, March 28th.
Congratulations to the MMS Choir and Band for receiving 'I' (Outstanding) ratings today at the HOAL MS Music Festival! Great job to all the soloists and ensembles that performed today as well!
MHS cheer tryouts are the week after spring break! Pick up a packet in the office to learn more. Contact Coach Rice with any questions:
riceall@usd408.com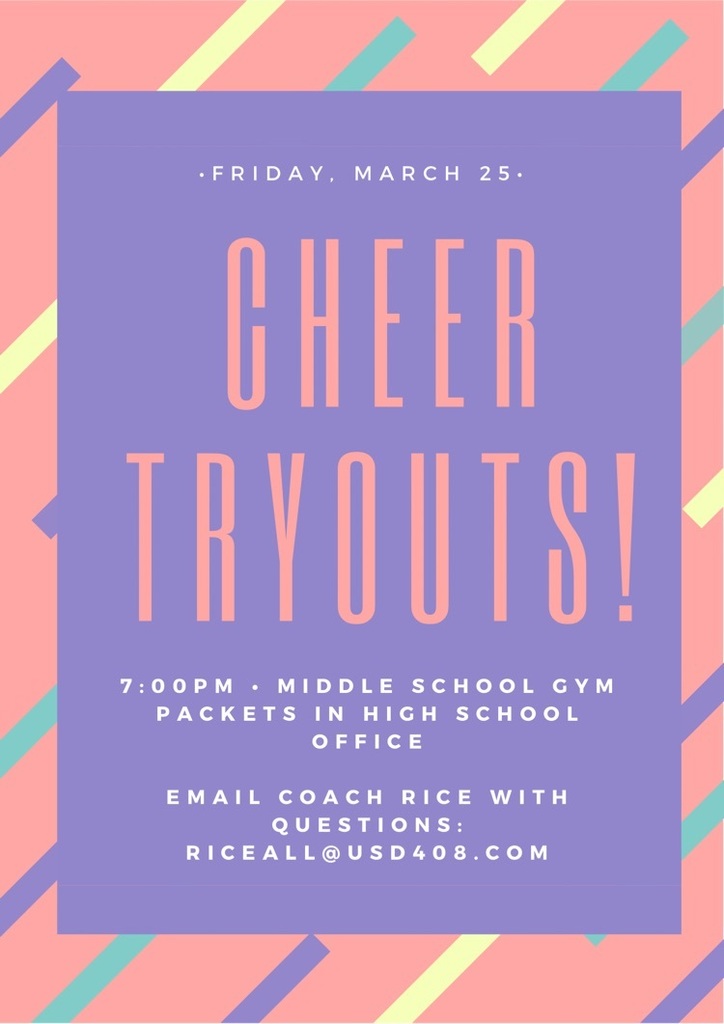 MES Parents: The MES PAC Meeting is TONIGHT at 5:15 at the Sports Aquatic Center. Everyone is invited!

It was a wonderfully magical and energetic opening night for Willy Wonka last night! Come join the fun tonight @ 7 Tickets are sold at the door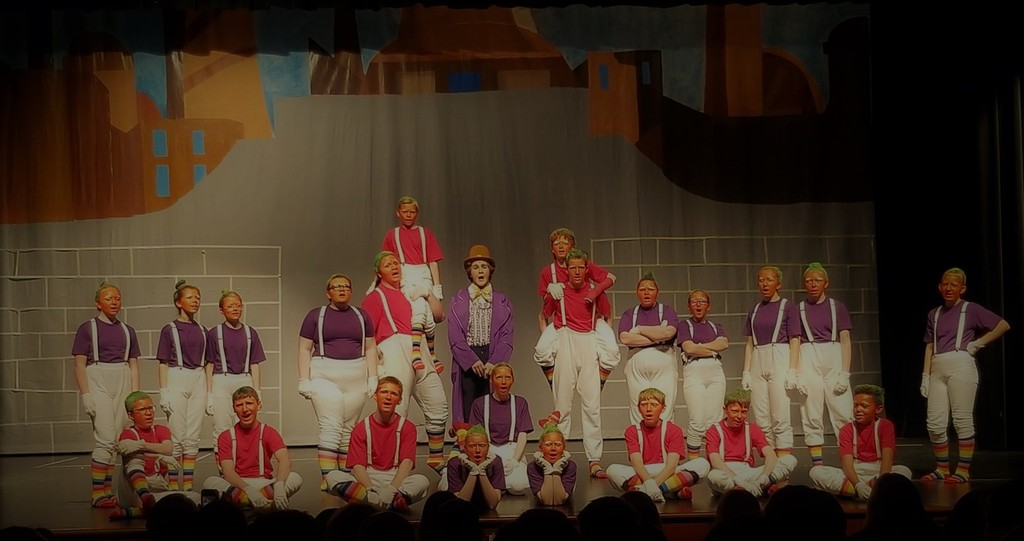 MES Parents: Just a reminder that Picture Day is Friday, March 11th. Also that day, yearbook orders are due as well. Thank you for your support of MES!

Attention Juniors and Seniors and Parents! Reminder that after prom permission forms are due this Friday, March 4. Please turn into the MHS office by end of day Friday!!!

Come See Hannah as Charlie Bucket this Friday and Saturday! "I am so excited for my final production at Marion High School! I am so proud of all the work that has been put in by each and every person involved. With this being my final production I am excited for the show and hope that all the hard work shows!" -Hannah Stubenhofer-May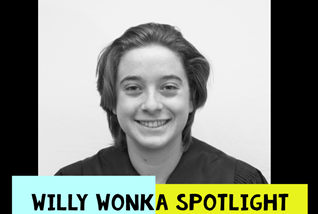 MHS PAC needs you!!! MHS PAC meeting today at 5:15 at the SAC to plan after prom. We need more parent involvement if we are going to be able to plan a fun night for the high school students. Now is your time to get involved! Any parent can attend!! Hope to see you there!!
MES: Tomorrow at MES we will celebrate Dr. Seuss birthday by having The Cat in the Hat Day! Your student can wear their favorite hat to school and have a good time!

Come See Christian Albin as Willy Wonka! "Willy Wonka is such a different and intriguing character. It was initially challenging to embody this character, but it has become a role that I thoroughly enjoy. The experience of this production has been extremely rewarding and I hope you find enjoyment in it too." - Christian Albin