Little Warrior Cheer forms for basketball are being sent home with first - sixth grade this week! Important information: - practice on Saturday, January 7 from 2-4pm @ SAC - performance on Friday, January 13 @ halftime of varsity boys basketball game (around 7:30ish) - please return form with shirt size to office with $25 by December 16 (checks can be made out to MHS Cheer) -- this will ensure your little warrior will get a t-shirt!!! Any questions? Email Coach Rice -
riceall@usd408.com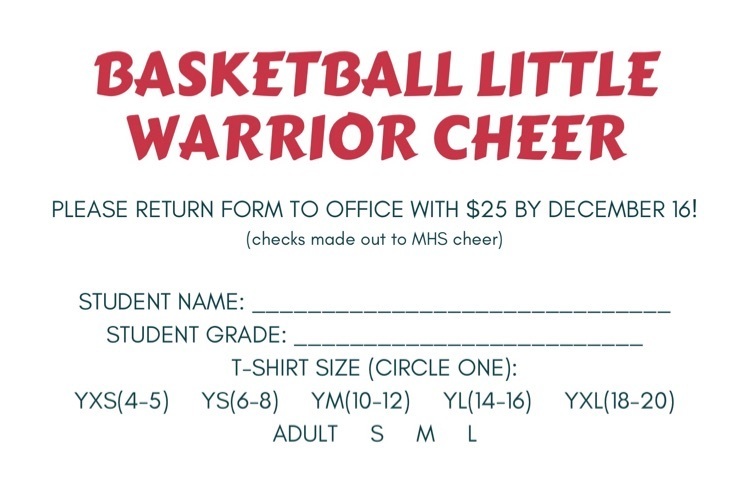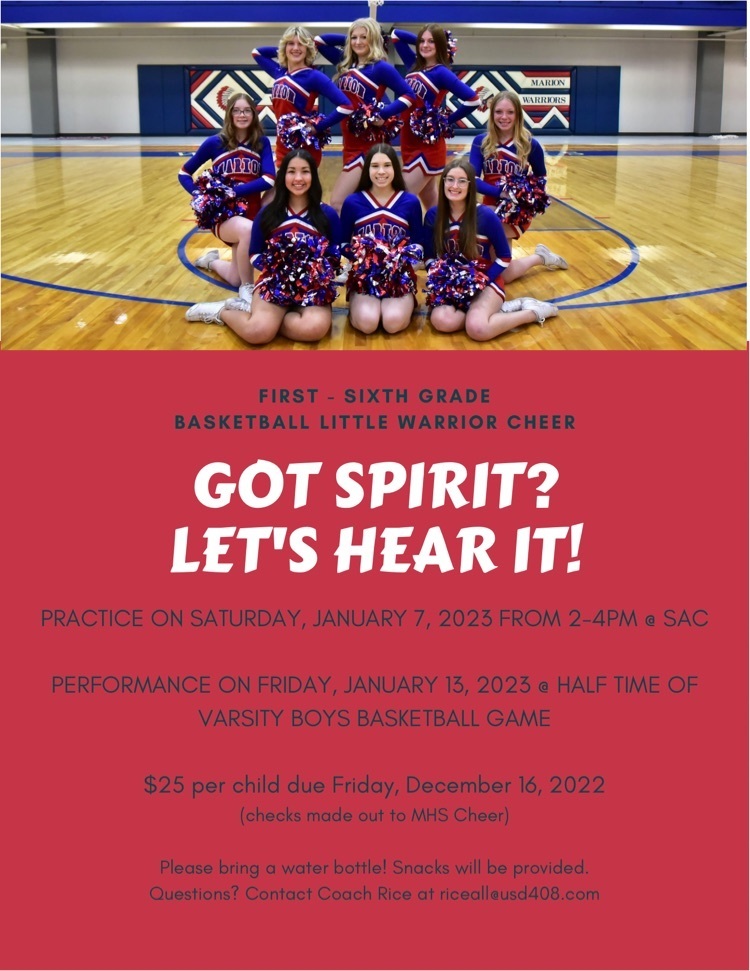 Come hear your holiday favorites and have a delicious meal! There are still 15 spots available for Home For Christmas. Reservations need to be made by Sunday, December 11th.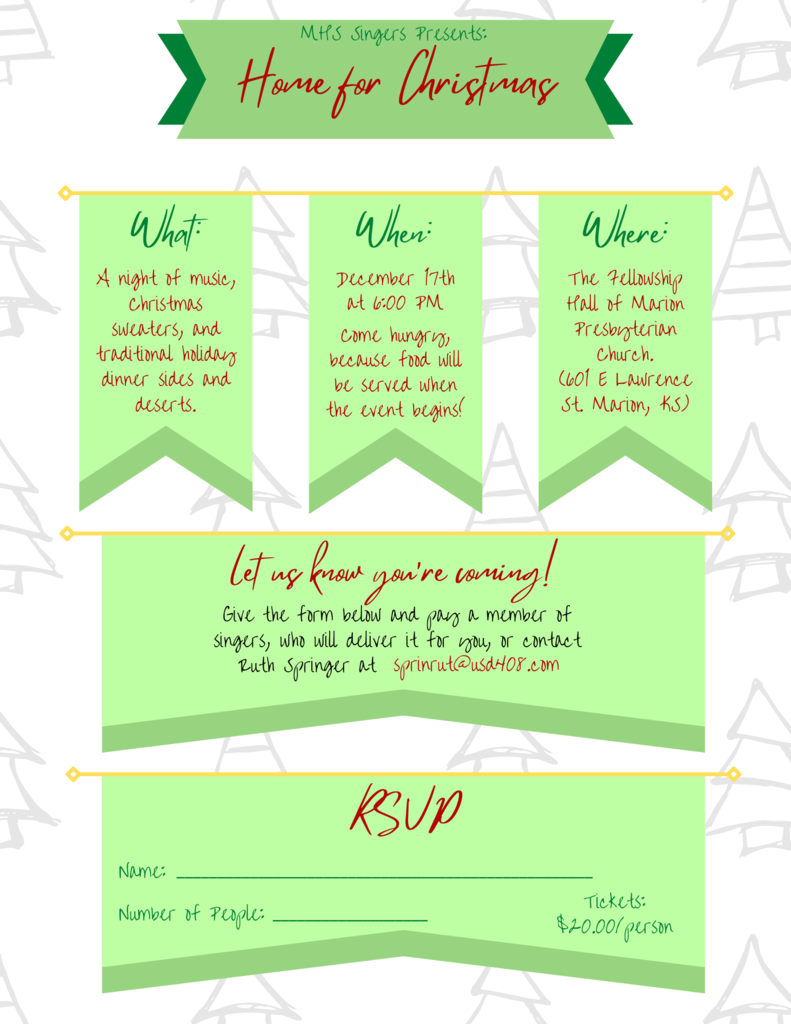 MES: Our Christmas Concerts start tonight at the Performing Arts Center. Tonight: Grades 3rd-5th @ 7:00 p.m. Thursday (12/8): Grades K-2 @ 7:00 p.m. Have your child there by 6:45 p.m. in the choir room. Thank you!

Congratulations, ladies! The time, skill and effort you demonstrated to share in performing difficult music does not go unnoticed! A special congrats to Lexi Branson for auditioning and being selected for a featured quartet!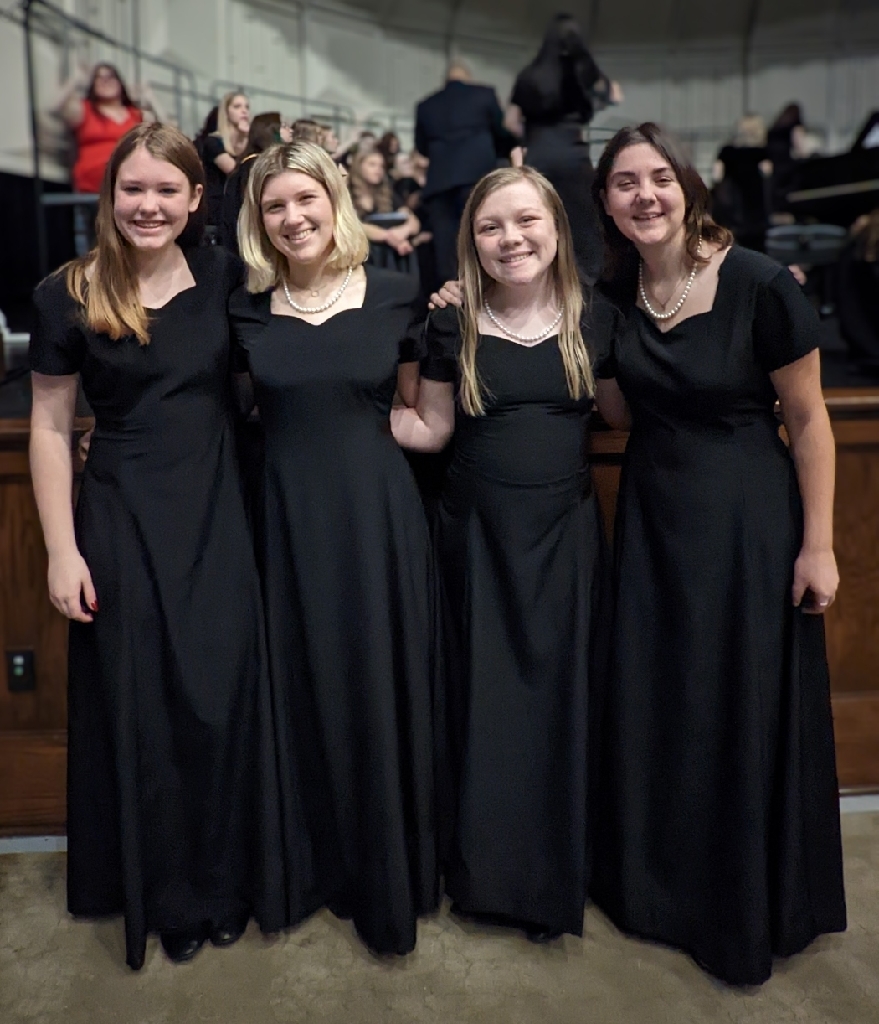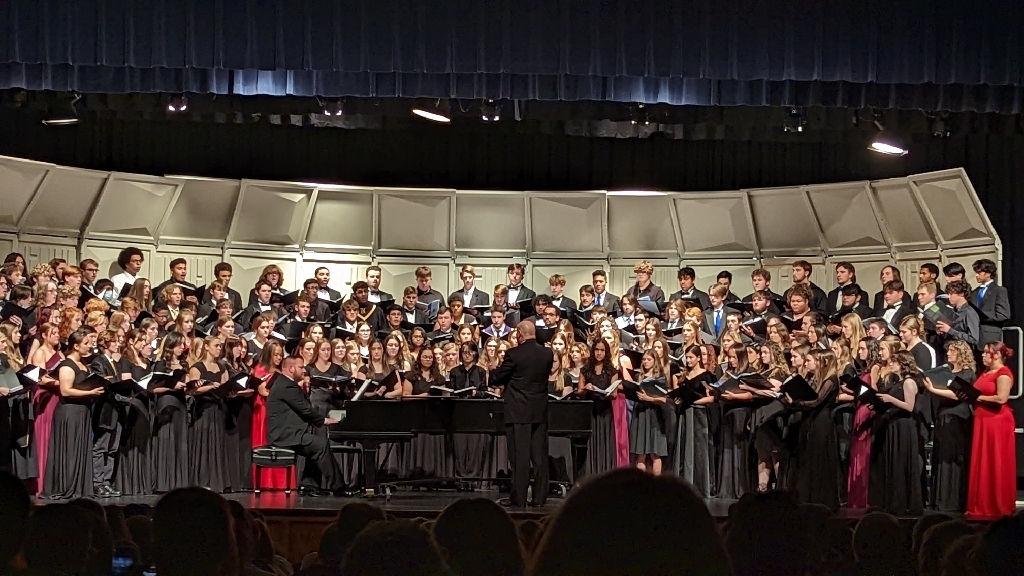 Congratulations to our MES November Character Students of the month! Rylee Housman, Noah Richmond, Brooklyn Bialek, Elle Guetterman, Styles Blazek, Kaisley Kirkham, Everlie Cole, Alexis Brewer, Mags Wasmuth, Chloe Benavidez, Darby Salsbury, Landry Kasting and Evelyn Baxa!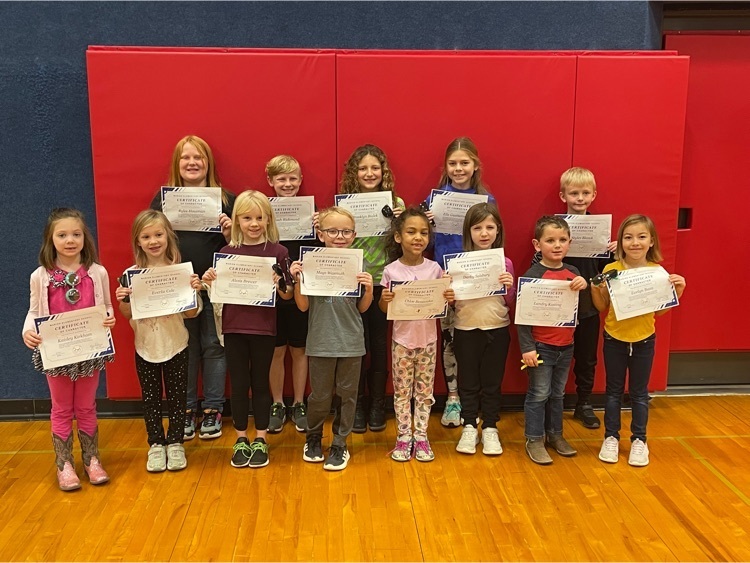 MES Parents: PLEASE send a coat with your child to school. We gave out seven today to be used for outside today because of no coat being brought to school. Thank you.
MES Parents: There will be no salad for lunch today. Thank you.
Our Spanish 1-3 classes were asked to participate in donating items to the food bank for thanksgiving and they donated 155 pounds of food. Happy Thanksgiving, and thank you to those who donated.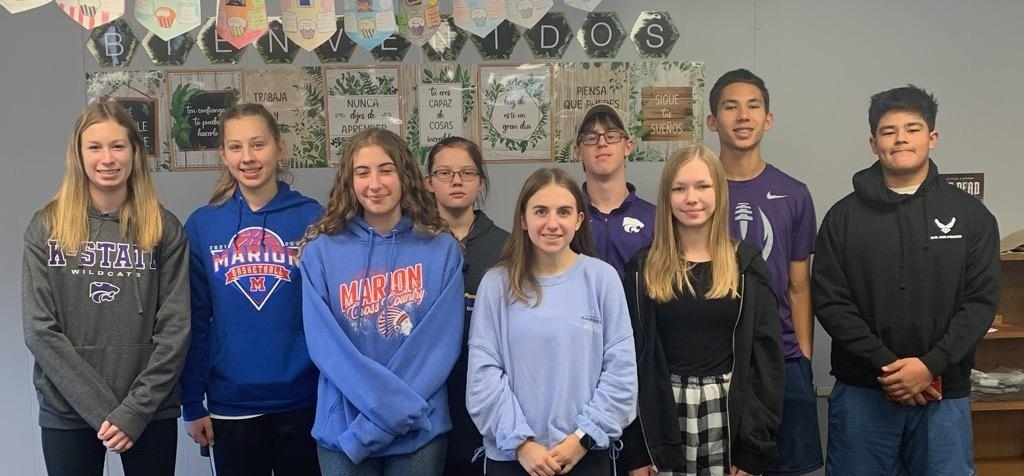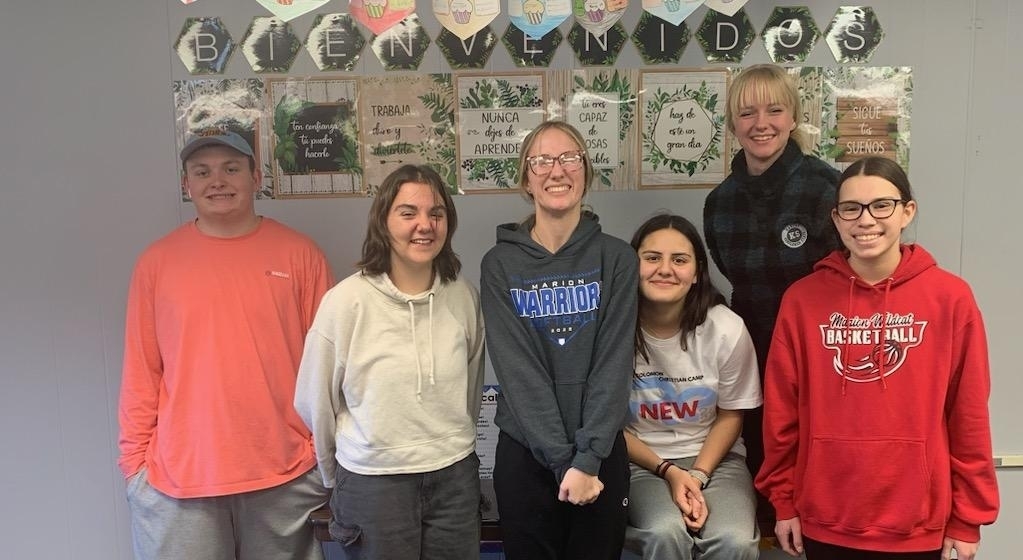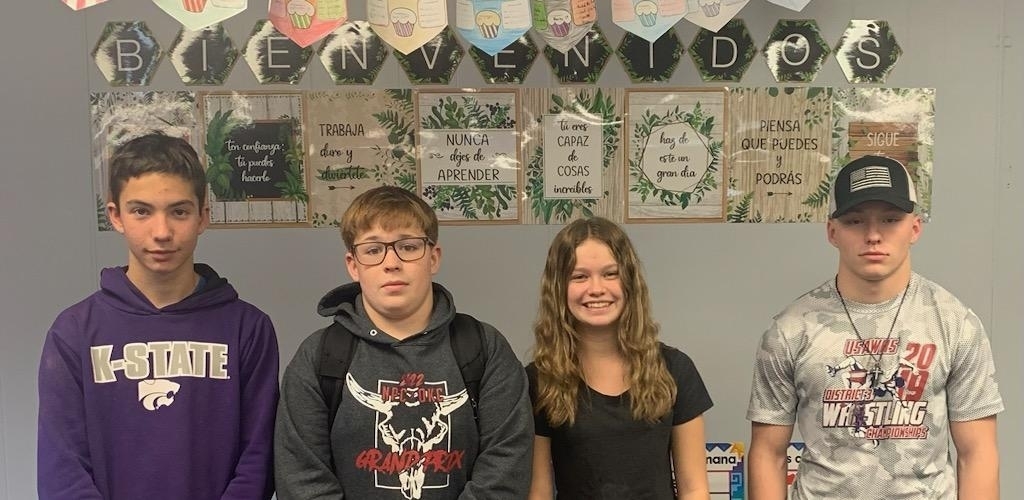 MES Calendar Date Change: Due to the amount of activities on Monday, December 12th, the K-2 Concert will now be on THURSDAY, DECEMBER 8TH at 7:00 p.m. We will have more reminders as we get closer. Thank you for your support of MES!
USD 408 Families, On Monday November 14th, the Board of Education updated the fever policy. Students need to be fever free without the aid medication for 24 hours before returning to school, as long as it does not pertain to Covid. As always, students should be vomit free for 24 hours before returning to school and a doctors note to return will overrule the policy. Thank you. Jana Nordquist District Nurse

An evening of Christmas hosted by MHS Singers! Christmas Music! Christmas Food! Your Favorite Christmas Sweater! A relaxing evening where you come eat holiday food and hear singers perform some Christmas favorites! Make your reservation today!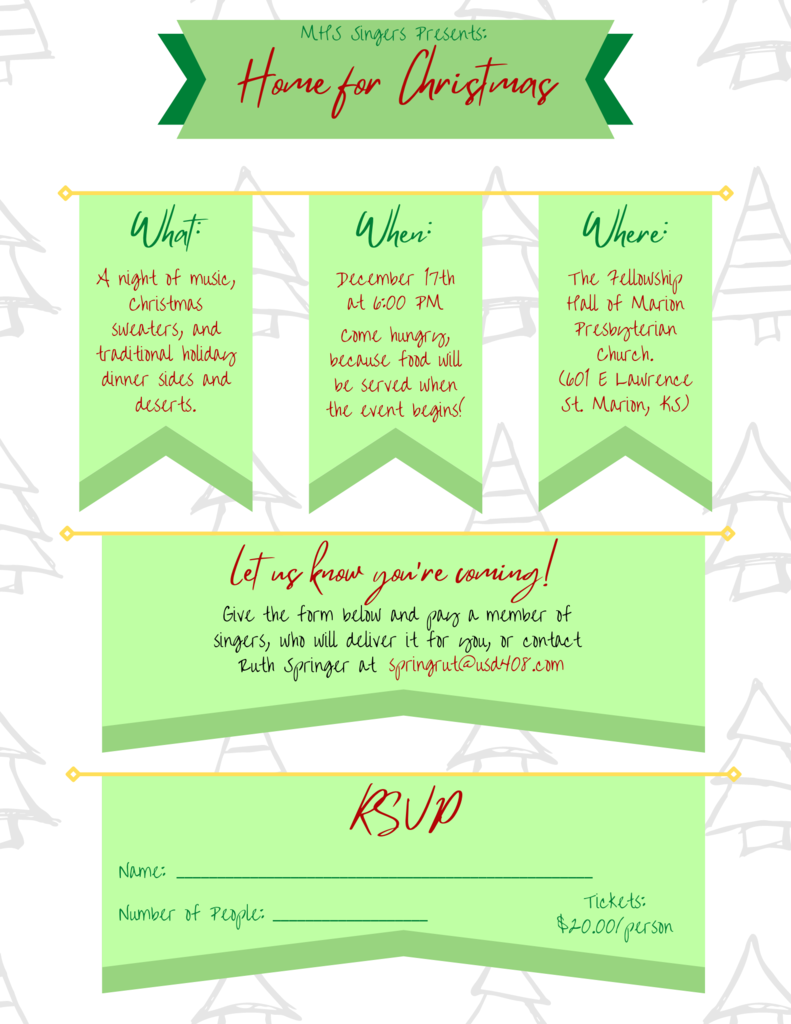 Congratulations to Sadie Lange, Alyera Koehn, Sara Groening, and Lexi Branson for their strong, prepared auditions for the SCKMEA district choir auditions! These students were announced as members of this year's district choir! Our district has more participants than any other district making it very competitive to make district choir. After participating in district, the students are evaluated for state honor choir in February.
MES Parents: If you drop off in the circle drive in the morning and walk your student inside, we ask you to park across the street or in the parking lot of the Sports Aquatic Center. That way we can have drop off run a little more smoothly. Thank you for the support of MES!

Congratulations to Junior Grace Hett for making All State 1st Team 2A!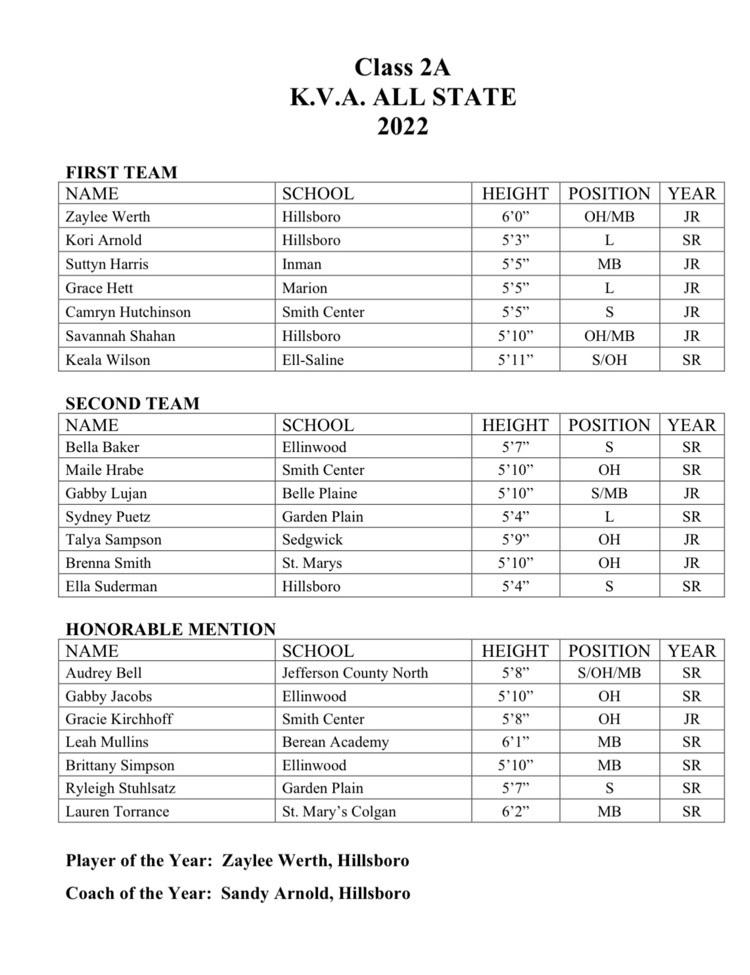 USD 408 Marion-Florence is currently taking names of individuals interested in serving on the REC Commission to help oversee the District's REC Program. If you are interested, please call the District Office at 620-382-2117 for more information and to get your name on the list for consideration.
The MES Fall Book Fair starts today in the MES Library! The book fair will be open each day from 8 am to 4 pm (it will close at NOON on Friday!). There will also be a night of shopping on Tuesday, Nov. 15 from 6:30 to 7:30 PM. Students are welcome to shop during the school day OR after school. Parents can call the school to set up a time if you'd like to come shop during the school day. The online book fair opens Monday, and will be open for 2 weeks. You can shop at this link:
https://www.scholastic.com/bf/marionkansas
Thank you for your support of the MES Book Fair!

Cold, Wind, Snow, Rain - whatever the weather! Come indoors to see Singin' In The Rain! TONIGHT is opening night for Singin' In The Rain! Tickets are sold at the door for $5! Come see these wonderful students in this performance!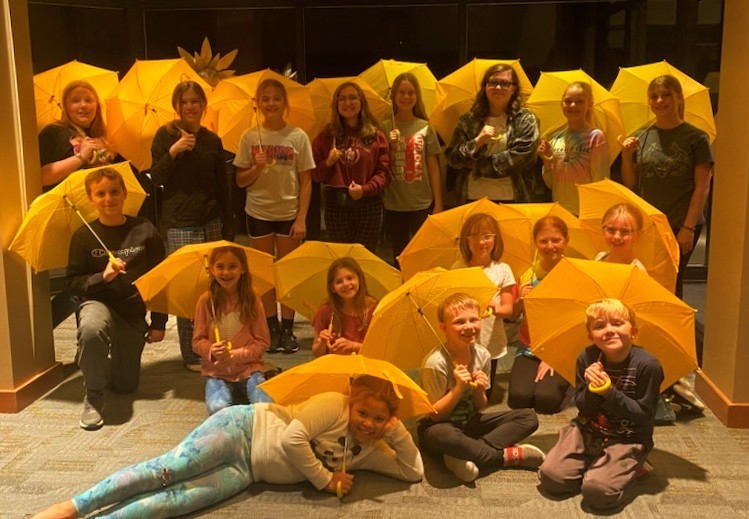 Proud day for MHS as these Singers represented and shared their gifts well, saluting with song Veterans in the community and surrounding areas! These students are heavily involved in MHS activities and added these tributes to their busy schedules. Thank you to all who have served! MHS appreciates you!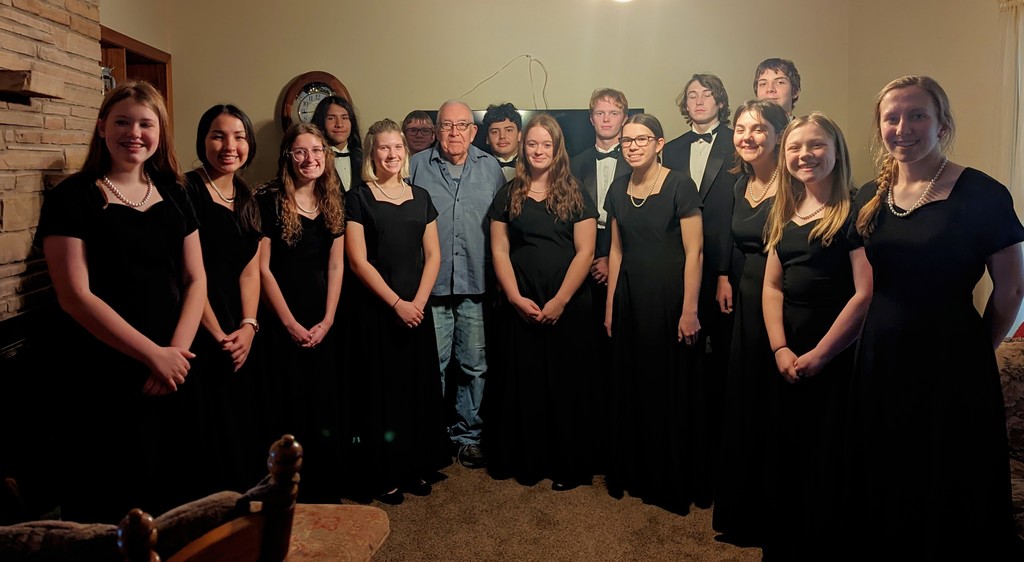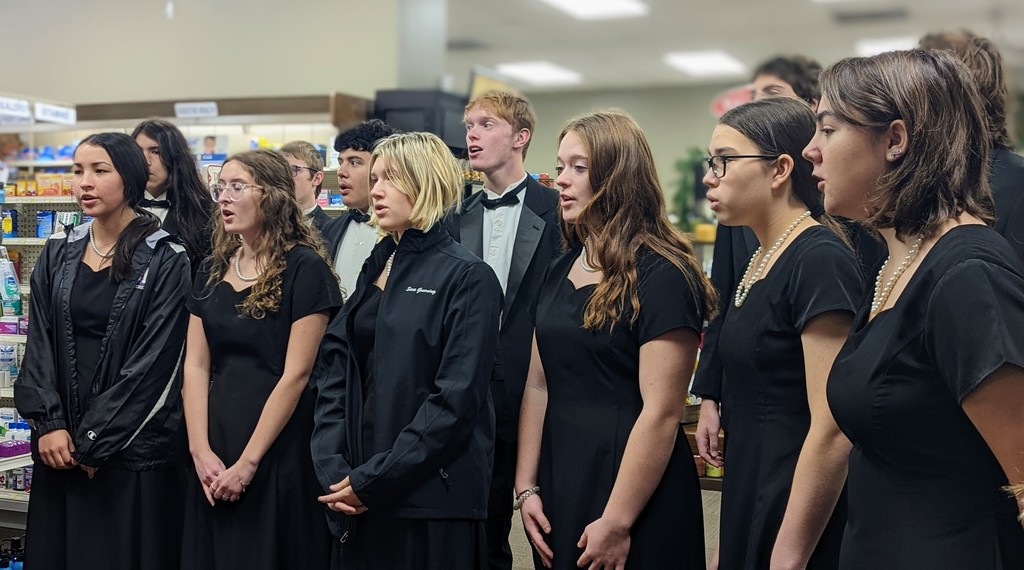 A representative from Flint Hills Technical College will be at MHS next Monday from 11:45 to 12:45. If you are interested in learning more about FHTC plan on meeting in the MHS library.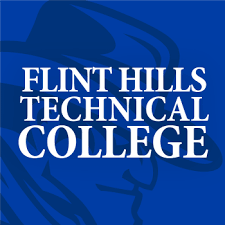 Come see Tristen Dye as Don Lockwood! Suave, expressive, and eager to take advantage of every opportunity, Don is in for a shock and transformation through this show! Alongside his many other activities and successes, Tristen developed this role with commitment! You will see this character develop with passion and sincerity through the show!