MES Reminder: Kindergarten Roundup is tomorrow (Monday, March 20th) so NO SCHOOL for this years Kindergarteners. Pre-K & First through Fifth Grades will be in session. Thank you for your support of MES!

Congratulations to the cast and crew in putting on a hilarious show in their performances of Freaky Friday this weekend! These students gave their all both in practice and performance and these skills and memories will last a lifetime!
The 8th grade orientation night is scheduled for Monday, March 27th at 6 pm in the performing arts center. We encourage all 8th graders and their parents/guardians to attend. If you have questions contact Mr. Raymer or Mr. Venable at the high school. (620) 382-2168
The Rec website is up and running! It is on the Marion Website where the Junior Warriors Club was also online registration is going too it can be reached through the website. Baseball and Softball signups are on there and good to go. I'm not sure who to reach out to to have this sent out in one of the texts to all the parents.
https://sites.google.com/usd408.com/usd-408-recreation

MHS Presents "Freaky Friday" this Friday and Saturday, March 10th and 11th at 7pm at the Performing Arts Center! The cast has been working hard and you are not going to want to miss out!
https://photos.app.goo.gl/cTVGHt8SWq9s61SY6

Congratulations to MMS Band & Choir students on a fantastic day yesterday at the HOA League Festival! Choir ended the day with two 2 ratings (excellent) and one 1 rating (outstanding). Band ended the day with three 1 ratings (excellent)!
MMS students are on their way to the HOAL Music Festival in Sterling!

Get signed up to play in our 3v3 basketball tournament on Saturday, April 1st. Any HS age or older can play! Contact Coach Hett for any questions!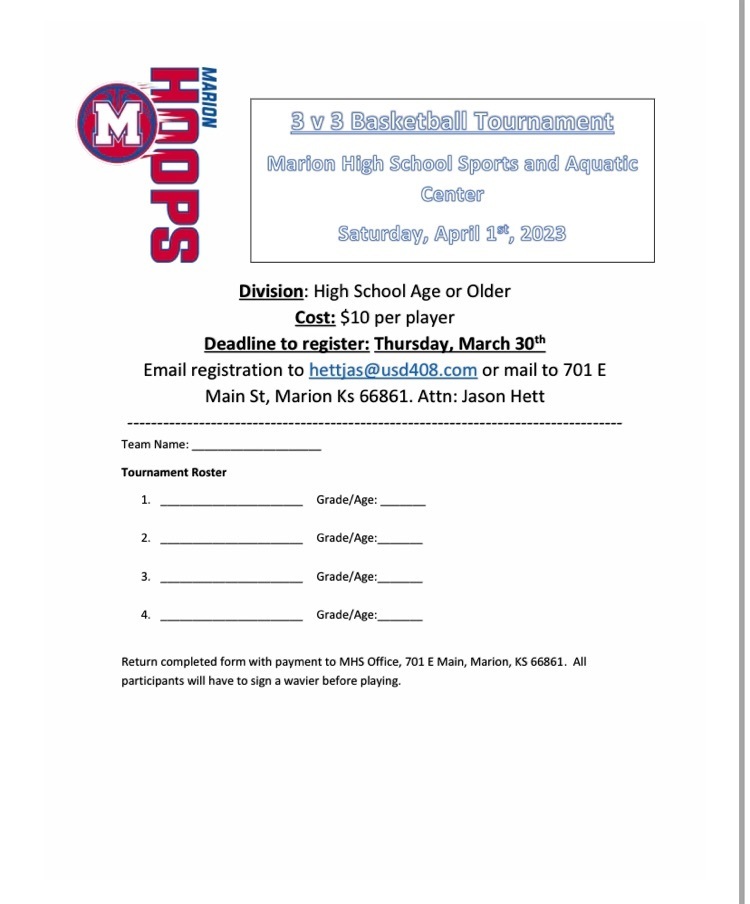 Freaky Friday has been such a FUN show! It takes so many people to put together productions. A special thank you to The Building Center for donating supplies for this production, including the trellis pieces in this scene! Come to the show this Friday or Saturday to see the set, costumes, characters and a great performance!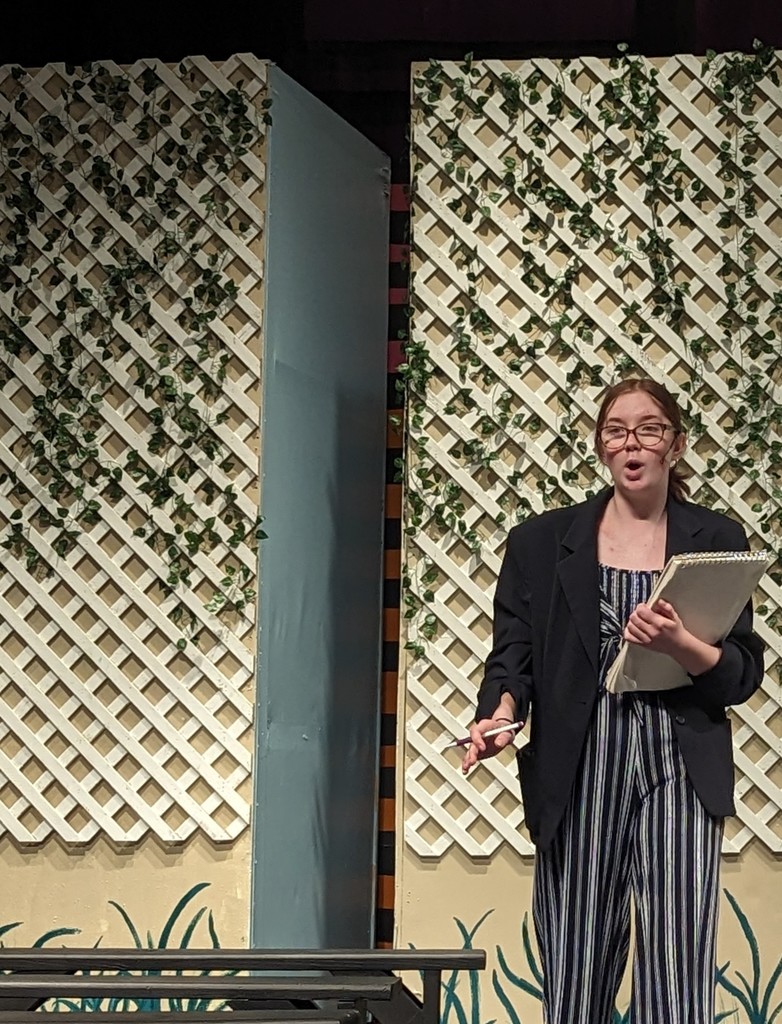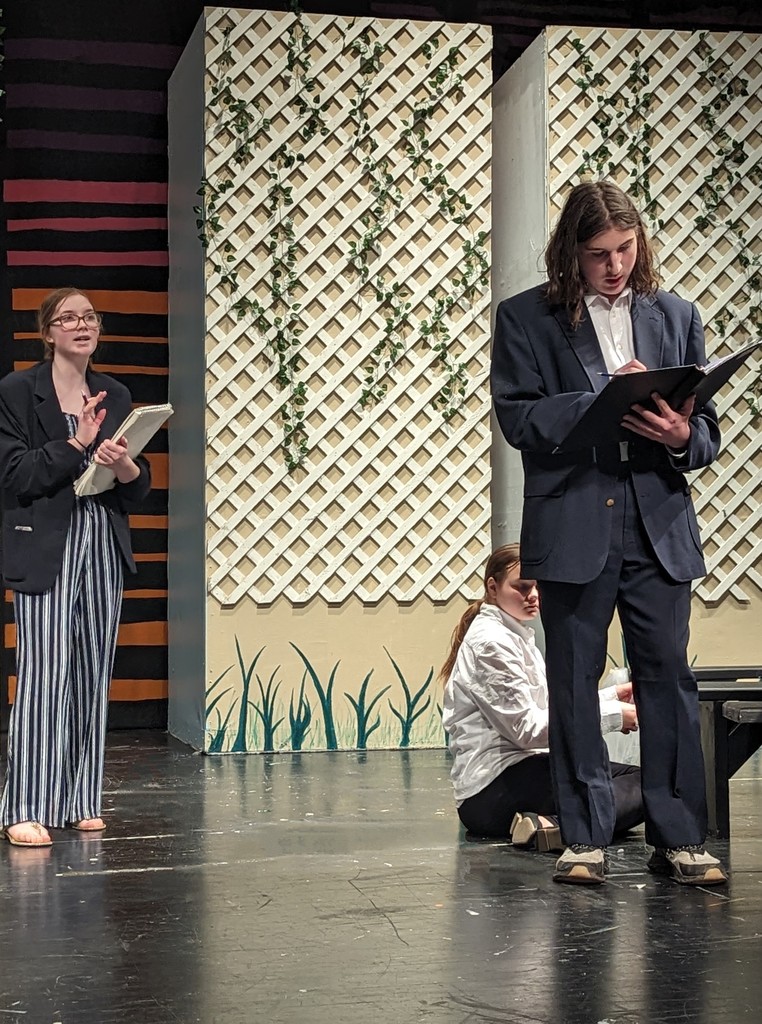 Congratulations to our February Champions of Character Student-Athletes of the Month Hailey Harshman and Cole Smith!  Hailey Harshman has shown great respect for her teammates and coaches this season. She also showed perseverance this basketball season, having to battle every day in practice but did it with a great coachable attitude!  Cole Smith has also shown great respect for his teammates and coaches! He worked hard at becoming a leader for the basketball team this season and showed a lot of courage to do the hard things that helped the team compete!  Thanks for being Champions of Character! 

Opening Night is in ONE WEEK! This show is sure to have you laughing!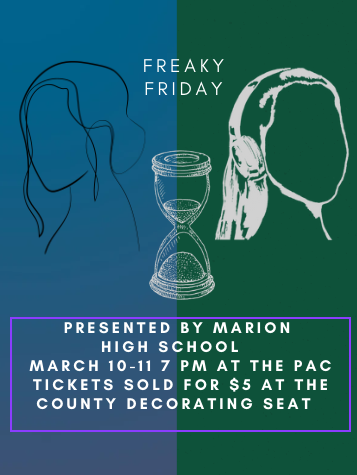 Congrats to our 6th Grade Girls PE Badminton Champions!


Freaky Friday is quickly approaching! You don't want to miss this show! Tickets on sale NOW!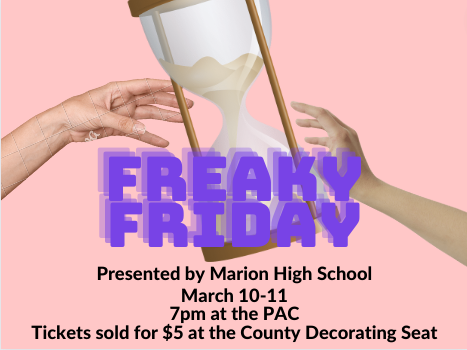 Final: Chase County wins 51-46! Warriors fought till the end.

Headed to the 4th, Warriors leading 41-36!

Halftime: Warriors leading Chase County 34-24!

Warriors leading Chase County 21-16 at end of 1st quarter!

Last week Singers presented Singing Valentine's to people in the community. This week they prepared a formal event that included 15 vocal pieces, 6 tasting courses, and a candlelight setting. These students are doing a fantastic job!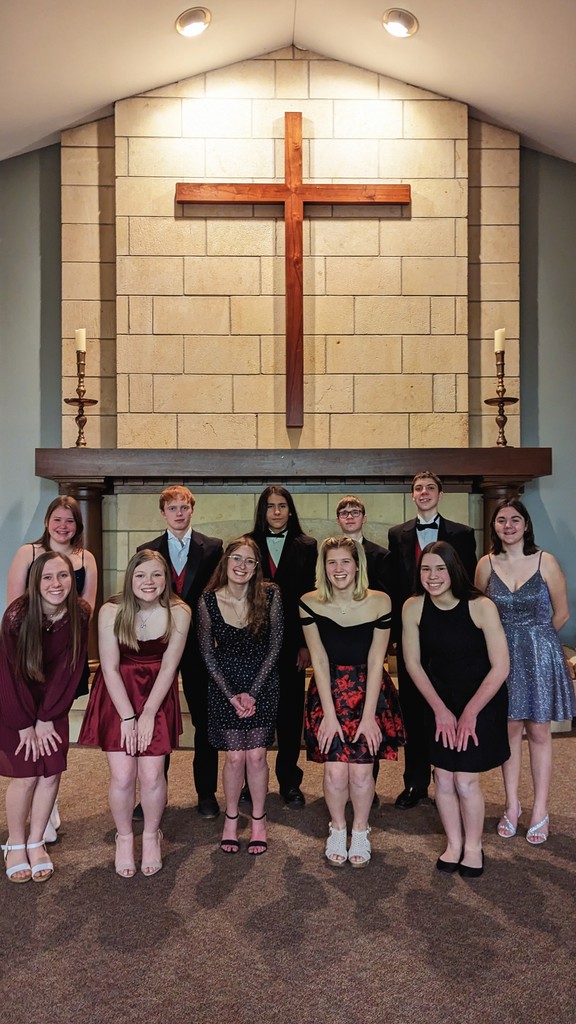 Thursday, February 23rd at 12:45 pm (right after lunch), we are going to line the street in front of the school and send off our state wrestling qualifier, Colby Lollar, and coaches as they travel to Hays! The team will be leaving from the SAC and travel down main street out of town! Come out and cheer them on to Hays!