Jr Warrior Basketball camp is cancelled for tomorrow, Saturday, Jan. 22nd.

HS Basketball will be back at home on Friday. We will be hosting part of the Centre tournament. Below is schedule. 3:00pm--Elyria vs. Herington (Girls) 4:30pm-- Solomon vs. Herington (Boys) 6:00pm-- Solomon vs. Marion (Girls) 7:30pm-- Marion vs. Wakefield (Boys)
Hi all! Even though school will not be in session for the next couple of days, I still need to get our shirt order in. If your student plans to participate, please email Coach Rice a shirt size (
riceall@usd408.com
) and plan to turn in the form with payment next Tuesday, January 25th. Thanks!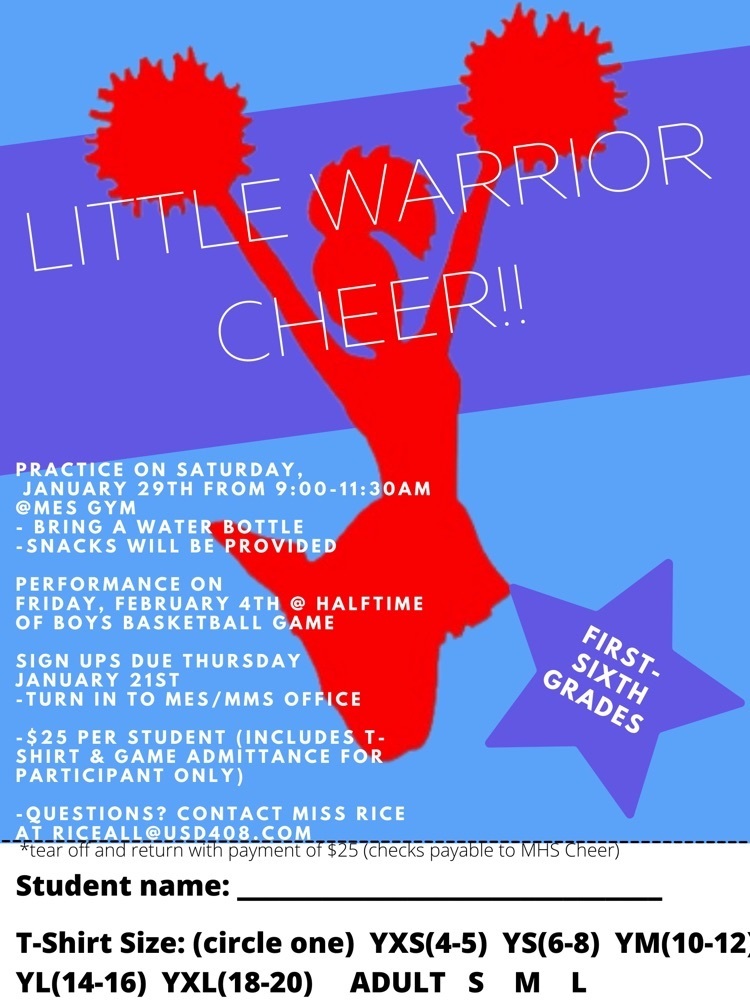 Due to a substitute shortage we will not be in session the 20, 21, and 24th of January. We will return to school the 25th of January. There will be no MMS activities but MHS activities will continue as planned. When we return on the 25th we will be following KDHE, KSDE and Marion County Health recommendations and suspending contact tracing for a month.

Show Someone You Care This Valentine's Day! MHS Singers will be offering 2 (yes 2!!) ways to show your love and care for someone this year! "A Valentine's Black Tie Affair" will be an evening of music and a dessert bar on February 12th "Singing Valentine's" will take place throughout the day on February 14th See the attached flyers for more information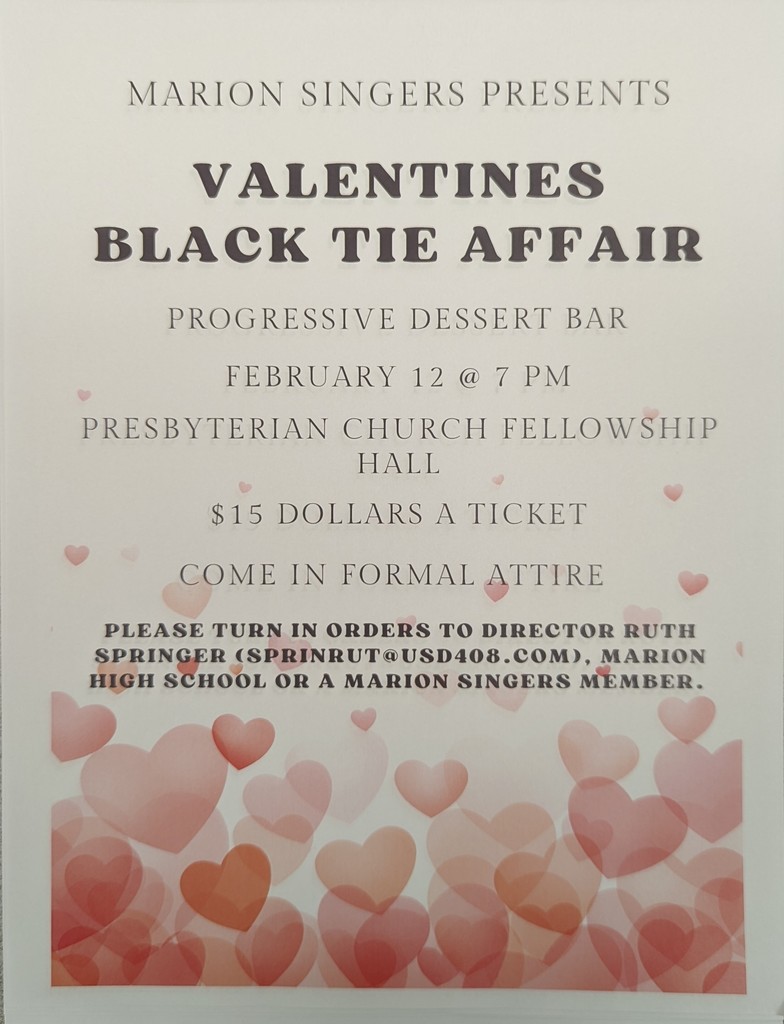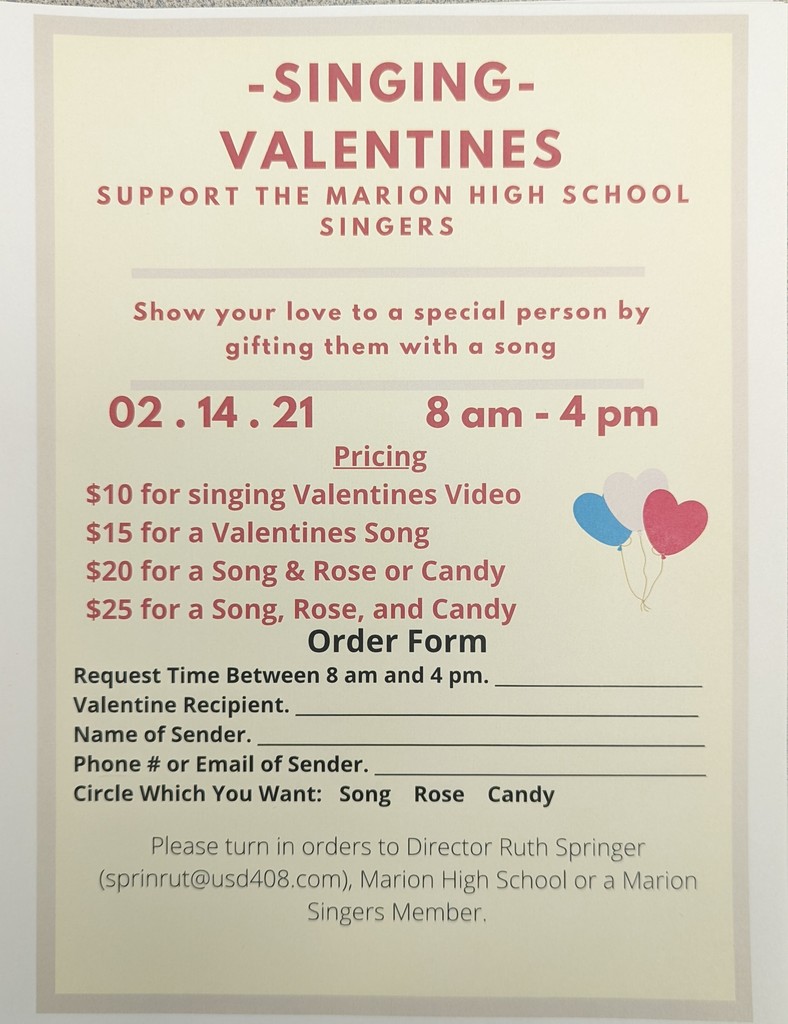 The HS basketball games scheduled at Centre tomorrow have been moved to Marion! We will start at 3pm with Varsity girls vs. Smoky Valley Homeschool, followed by varsity boys vs Elyria at 4:30pm.
USD 408: Reminder that USD 408 will NOT have school Monday, January 17th. No COVID testing will be administered either. Classes resume on Tuesday, January 18th.
MES Spelling Bee Results: 1st Place: Anna Carlson 2nd Place: Brianna Wesner Alternate: Colton Smith Other participants: Makinna Kangas, Braelyn Lorance, Anani Ensley, Lanie Branson, Zeke Janzen, Olivia Smith, Wyatt Salsbury, Kane Hill, Silas Klenda, Elle Guetterman, Kaya Tajchman. Congrats to everyone participating today!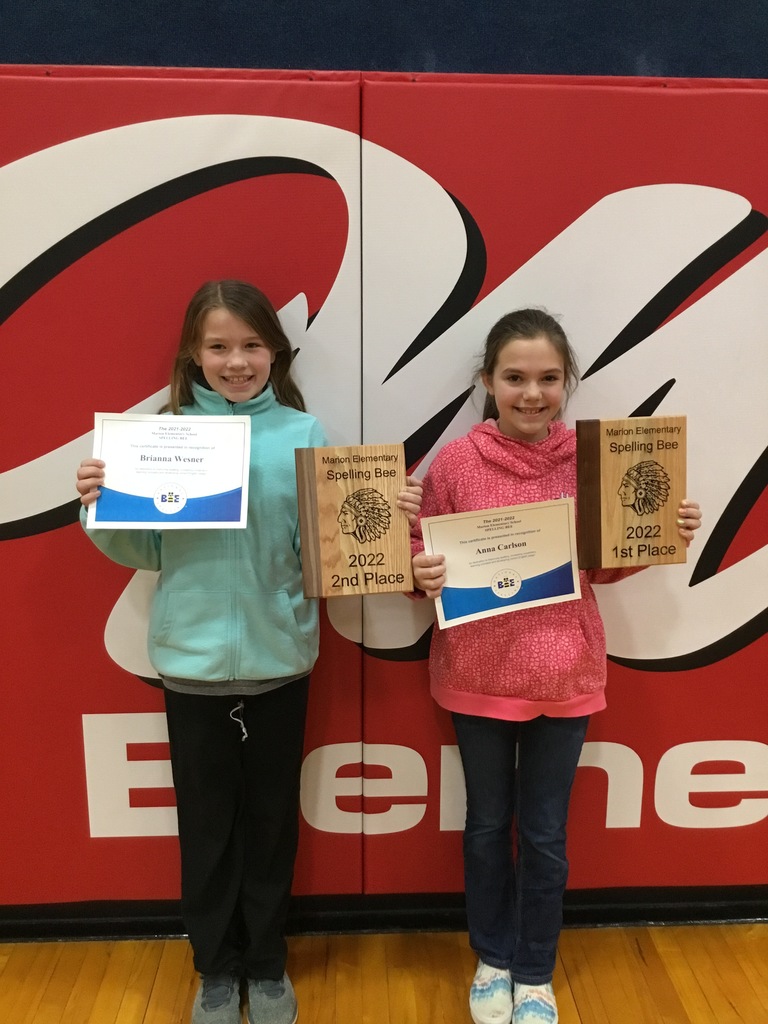 A representative from Flint Hills Tech will be at MHS on Monday from 11:45 to 12:45. If you are interested in learning more about FHTC please make plans to visit him in the library.
Sign up to Give Blood Wednesday January 12th for the annual MHS American Red Cross Blood Drive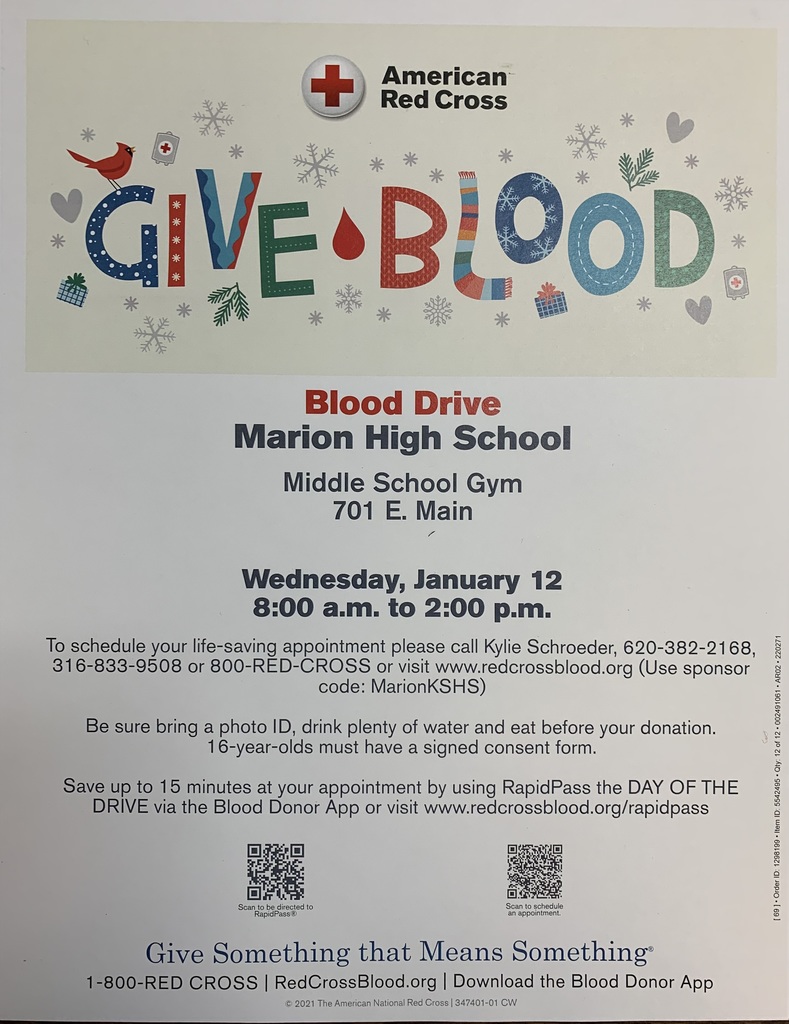 Change of plans! We do not have electricity at MES. NO SCHOOL today for USD 408!

School will start 2 hours late today at USD #408. There will be no AM Pre-K classes as well. 1-6-22
MHS Key Club will be hosting their annual American Red Cross Blood Drive Wednesday January 12th from 8am-2pm Please sign up to donate at RedCrossBlood.org or by calling Kylie Schroeder at 316-833-9508

Warriors Basketball travel to Bennington tonight to kick off 2022. Games start at 4:30pm! Good luck Warriors!
Attention: USD 408 will not conduct COVID testing during the Christmas Break. We will resume on Wednesday, January 5th. Thank you for your support!

"So much time and so little to do. Wait a minute. Strike that. Reverse it." - Willy Wonka The cast has the first read-through of the script tonight! The show will be here before we know it and we are more than a little excited!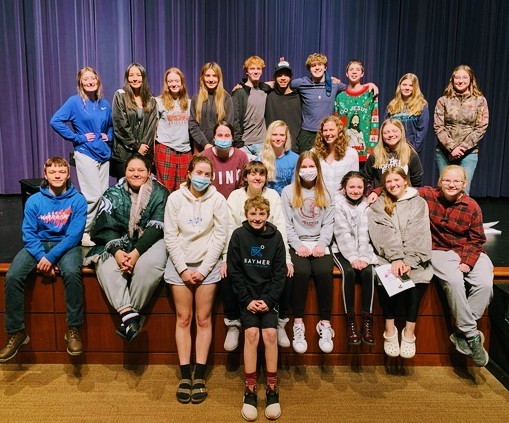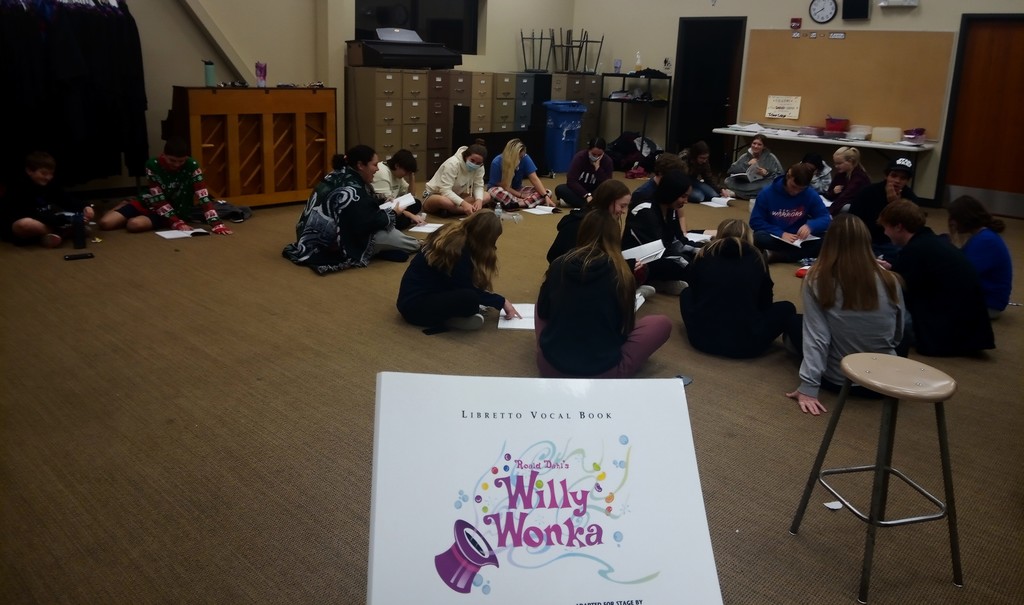 MES Parents: Our annual PJ day is tomorrow and we want everyone to participate to finish off the semester in style! Also, just a reminder that we have early release at 12:00 as well!